2016 has been a sad year so far. We have seen more deaths of people we love and respect so fast than any other time I can remember. Today has been no different. While it may have happened last night, the news didn't hit until today. We lost Ms. Afeni Shakur. I'm sure her son couldn't be happier to be finally reunited with his mother. But this just adds to the grief for us stuck down here. It makes it a double blow for me personally with her passing with less than a week until Mothers Day. For yall who don't know, Pac gave us a song that will stand the test of time while honoring his dear mother. I'm sure she was appreciative for that honor.  So I'm sure a lot of other sites are writing the same story, but I want to educate you on the history as to why she should be celebrated outside of giving birth to one of the greatest artist to ever live.

Alice Faye Williams was born January 10, 1947 in Lumberton, North Carolina. She later joined The Black Panther Party as a teenager in 1968. As she became more involved in the movement, she eventually took on roles and operations that were usually geared towards men in The Black Panther Party.
Which led to her being arrested for involvement in a plot to bomb New York City Police Departments. She was apart of a group that was dubbed The Panther 21. The Panthers were charged with conspiracy to kill several police officers and to destroy a number of buildings, including four police stations, five department stores, and the Bronx Botanical Gardens. A total of 156 charges. The trial lasted 8 months, still the longest and most expensive trial in New York State history. It was also during this time, she was pregnant with Lesane Parish Crooks.
Holding a little soldier inside, Afeni acted as her own lawyer. On May 12, 1971 she, along with the rest of The Panthers were acquitted on all 156 charges. 2 months later on June 16, Tupac was born.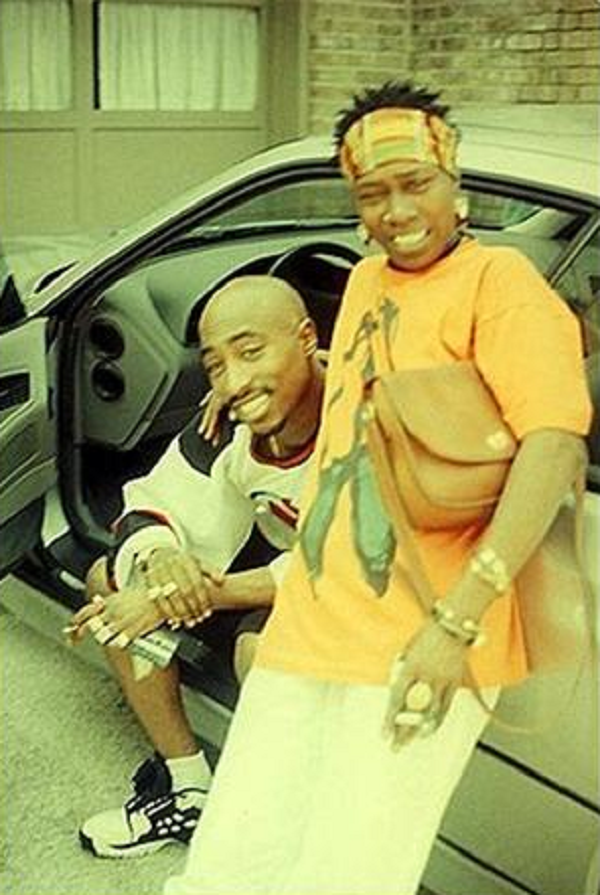 She did have a few years where she battled drug addiction afterwards. But that pales in comparison, to the way she carried the torch for Pac after he passed. One year to the date of his death, she opened The Tupac Amaru Shakur Foundation in Stone Mountain, Georgia. She fought Death Row for the rights to Tupac's unreleased music and won. Created Amaru Records and released his music as she saw fit. She also provided input to the upcoming Tupac biopic. She lectured and gave speeches all throughout the country,  even being chosen to give the keynote address on Black History at Vanderbilt University. Upon her death, it has been reported that she had taken extreme measure to ensure her son's legacy will not be tarnished in regards of his music.
What a woman.
RIP Afeni.