As if the year couldn't get any worse for Philly spitter Meek Mill, he has been found guilty of probation violations which could result in him returning back to prison at some point after sentencing early next year. In court earlier today he brought out star power to speak on his behalf. Nicki Minaj and Kenny Gamble of legendary Philadelphia writing and producing duo Gamble and Huff, both came to support Meek. But all of this to no avail, Meek was found guilty of repeatedly ignoring travel stipulations and other rules sat forth by the courts. One of which, was to submit urine samples for drug testing. That's pretty typical for people on probation. What is NOT typical is turn in water instead of pee. It was explained to the lab technician that his "pee" may seem a little water-like due to his abnormal consumption of water and protein shakes, as he is a bodybuilder.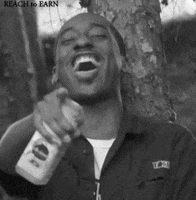 I'm not here to comment on his bodybuilder status. There are more important questions to be asked. Like, what kind of time is he facing and what is the plan to remain relevant during his absence. Most importantly, if he goes away, who is going to turn their back first?
Will it be Wale?
After being dissed by and kicked out of MMG by Meek Mill (I had no idea coworkers could fire each other), Wale might just be the guy to go ahead and be done with Meek all together. And Rick Ross cannot afford to let Wale walk away from the label, his latest effort "The Album About Nothing" reached number one the US Billboard Hot 200. On top of that, Wale was defending Meek on The Breakfast Club interview and really played the position of bigger man to let bygones be bygones.
Or could it be Nicki Minaj?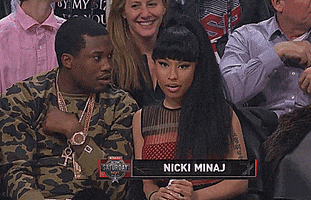 Meek has effectively destroyed (or at least put a major strain) on Nicki's working relationship with Drake. Someone she has been label mates with and made a long list of hits. And she allowed this to happen. She took Meek on a world tour and allowed him to experience the lifestyle of a true upper echelon rap star. That's no shade. He couldn't have done that on his own. She shows up to court dates to support him, remaining that true ride or die chick. But damn, how long can she put up with this?  In his absence, is there a chance to reconnect with Drizzy? And don't get it confused. Drake will fuck your girl.
Or will it be the boss, Rick Ross himself?
Bottom line. Going to jail is bad for business. Getting roasted in a battle you started is bad for business. Starting shit with label mates about tweets, is BAD FOR BUSINESS. Ross can play as smooth and always in charge as he wants, but his hand is about to be forced to do something drastic. Maybe the love is real and Rozay will be there for his guy, but as the captain of this MMG ship, you sometimes have to remove dead weight in order to run at full speed.
Hopefully, the judge will be lenient and let the young buol stay free. As for these various scenarios, maybe they will all be proven wrong and everybody is there for him. I doubt it, but maybe. Anyway it turns out, I hope Meek becomes that grown man he spoke about being in court today. He's the one that said there's levels to this shit, but he needs to remember levels work in both directions.
Message.