Twitter Instagram Fingers Strikes Again.
After four months of getting drug in this "battle", Timid Warehouse, Meek Mill, has lashed out again. This time against his own MMG label mate, Wale. Now to his defense, Wale said some wild shit on his "Breakfast Club" interview concerning the beef between Meek and Drake. And perhaps he should have remained more neutral in the situation, and maybe not have started drinking so early, but what's done is done. Here is the interview courtesy of "The Breakfast Club", if you missed it.
Whoa, Whoa, Whoa.
Now he said a lot of important things, touching on drug use in hip hop, being Afrocentric, gay rappers and the Raven-Symone fiasco. But of course the most important topic is his views toward the "battle". Its not a coincidence that I put "battle" in quotation marks, because anybody with a set of ears and a fully functional brain will see that this was absolutely no competition. So Wale saying how he feels, was nothing more than keeping it real. That whole politically correct, being loyal to the clique shtick, must have arrived on a later flight. But of course instead of respecting Wale's opinion, Meek decided to play MMG hall monitor and kicked Wale out of MMG.
Courtesy of Meek Mill's Instagram.
Niggas b doing all this to drop a new record gossiping about they hoe ass feelings and they personal life because they miserable and nobody don't rock wit them! Really stay away from me Fam! U not MMG NOMORE! This why u can't get my number you a hoe! 😂😂😂😂 and u dead cracked right now @wale foh nuttttt! I wasn't even mad at you Fam u got some real issues with yaself and you jealous! Broke rapper! This my last time I think addressing shit on the Internet …. But if I don't talk about it one of you dudes gone get hurt speaking my name like it's sweet! Y'all niggas gone stop mentioning my name like it ain't no consequences…. I'm off this internet! I don't speak on Mmg in interviews unless it's good! U a clown … We don't wanna hear you nomore Fam! Go jump off a roof like u been tryna do chump! He not MMG IM MAKING THAT CALL … He been tryna call me saying Rozay owe us money… He don't owe me shit and if he do I'll get it later …. Go that away!
Wow. Insinuating that he is suicidal, broke and having problems with the label….Meek left no stone unturned.
Meanwhile, Rick Ross was doing this.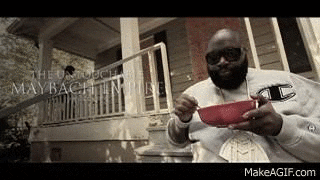 But at least during Ross' "Breakfast Club" interview he kept it positive concerning Meek. Talking of being on a world tour, getting real money and basically not being fazed by the situation. However, Meek has a tendency to tell on himself. There is no way he was not affected by this. As I recall, didn't this happen before? Were the seeds of demise already sown? All signs point to yes. Wale did defend himself on Twitter after he saw the Instagram tirade.
Was this a defense or simply an acceptance of Meek being in his feelings again?  All I know is, men handle their differences face to face, especially if they were once cool.  There is absolutely no need to air out your grievances via social media. Cereal joke aside, Ross has to be tired of this shit. And if anyone should take a dismissal from MMG, it should be the guy who has made more noise from post than music in the past four months.
Meanwhile Drake is doing this……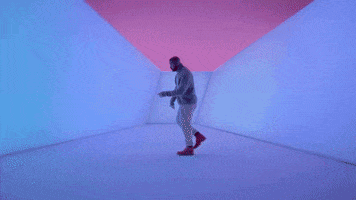 Which strangely reminds me of this….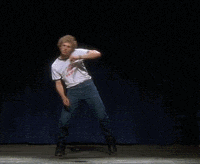 Hopefully this isn't the end of the empire. But we shall see.
Peace.